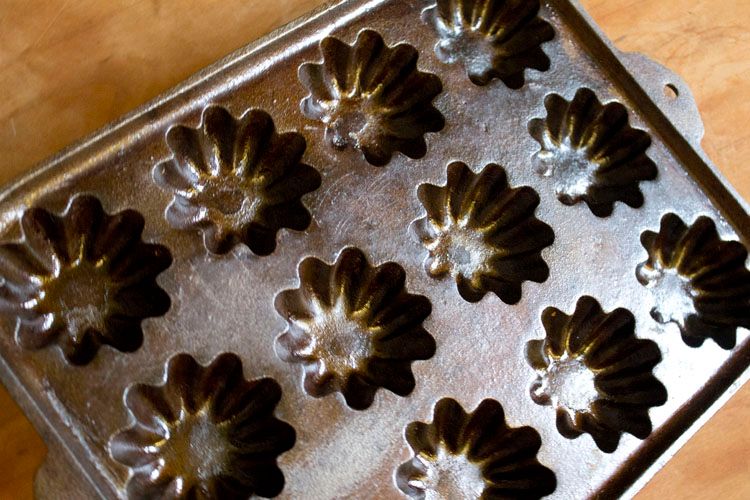 Here are a couple of cast iron pieces I picked up at a thrift store for a grand total of $5.98. I cleaned the top pan using this tutorial at first, but then moved on to rubbing the surface with a halved potato and baking soda. Worked so much better! It was still a teeny bit rusty, but I went ahead and seasoned it a few times anyway, and now it's completely usable.
The skillet was much easier, all I did was clean it and season it. Looks perfect now!
To season a cast iron item, use a clean cloth to wipe on cooking oil, just a light coating. I actually used a paintbrush to get in all the nooks and crannies, then used a cloth to dab away excess oil. Then place in the oven at 350 for about 45 minutes. Just make sure the pan is dry before oiling it. If you click on the above tutorial there are much more detailed instructions, and visit this site for lots of info. But basically, don't pass on those cheap cast iron skillets just because they're a bit sad looking!